RETAIL
HOUSES OF MADISON
Make It Your Own
Let curiosity lead the way through the doors of House of Madison: a unique townhouse concept that brings together connection, craftsmanship and co-creation.
House Happenings
House of Madison is the ultimate host. There's always a creative collaboration, product partnership, exclusive event or private party happening at our home. Have a peek at what's in our diary, or look back at some of our favourite occasions.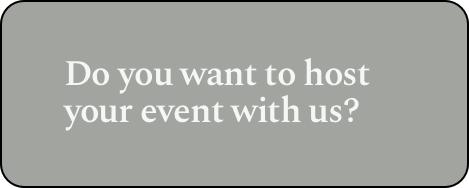 CONCIERGE
Welcome to the Neighbourhood
Wan Chai, Hong Kong: the smell of swirling incense and ripe fruit hangs in the air above the chatter of a busy lunch hour. Neighbours holding bags of fresh market vegetables greet one another with nods of affection, as colleagues with rolled-up sleeves wander down sidewalks. Located on Queen's Road East, House of Madison is surrounded by heritage and innovation in equal measure. It has never been more at home. Nanjing Road, Shanghai: As a century-old shopping street in Huangpu District of Shanghai, Nanjing Road has witnessed the history and evolution of the city. Now home to well known international design houses, historical stores have survived selling silk, jade, embroidery, wool and century old traditional food stores. Located in the Chong Hing Financial Centre, House of Madison is surrounded by traditional and modern developments. Chaoyang District, Beijing: The capitals most populous district covers some of the most exciting neighbourhoods, from the bohemian galleries of the 798 Art Zone to the entertainment of Sanlitun. While located in one of the most well known business addresses, House of Madison is also surrounded by Chaoyang Park, the site of a former prices palace. Xihu District, Hangzhou: In a city offering an abundance of ancient architectural and heritage sites including the Lingyin Temple opened in 326AD and Leifeng Pagoda constructed in 975AD, House Of Madison sits in the Xihu District home to a UNESCO World Heritage Site, the West Lakes. Armenian Street, Singapore: an area rich in history and art, featuring galleries, exhibitions, restaurants and attractions. Art aficionados, designers and students enjoy the day with performances and sharing; as visitors exploring the precinct full of curiosities. House of Madison is surrounded by a sense of heritage and evolving cultural hub.
HOUSE OF MADISON
G03, Hopewell Centre, 183 Queen's Rd East, Wanchai Hong Kong, SAR
+852-2239 5072

SUB-ZERO WOLF
G17-20, Lee Garden Three, 1 Sunning Rd, Causeway Bay Hong Kong, SAR
+852-2239 5073

HOUSE OF MADISON
Room 201, 2/F, Chong Hing Financial Centre, 288 Nanjing Road (W), Shanghai, 200003, China
+86-21 3366 3433

HOUSE OF MADISON
Unit E103, World Financial Centre, 1 Dongsanhuan Zhong Road, Chaoyang District, Beijing, 100020, China
+86-10 6598 9596

SUB ZERO WOLF
Unit W103, World Financial Centre, 1 Dongsanhuan Zhong Road, Chaoyang District, Beijing, 100020, China
+86-10 6598 9596

HOUSE OF MADISON
Room103, South Tower Anno Domini, 8 Qiushi Road, Hangzhou, 310013, China
+86-571 8720 7722

HOUSE OF MADISON
36 Armenian Street #01-04 Singapore 179934
+65-6733 1171


Meet the Madisons
The Madisons live life with purpose. Their motto: home is the heart of life. To appreciate the best a city and its people have to offer, they lay down roots, connect with their spaces and always feel truly at home.



Live Like a Madison

Wake early. Stay up late.
Read everything. Listen intently.
Make time for friends. Enjoy your own company.
Discover new flavours. Perfect old favourites.
Move your body. Sit back and relax.
Plan exotic adventures. Get to know your neighbours.
Never stop learning. Spend time teaching others.
Savour the moment. Create new memories.
Explore the world. Make your home your haven.